It's that time of year again…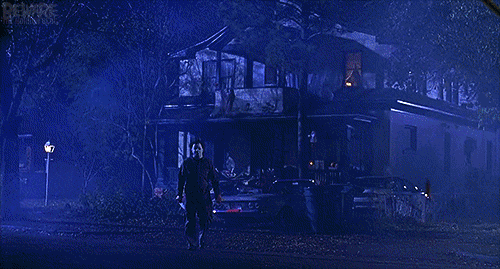 And whether that means you'll be handing out the candy and watching movies all night, dressing up and partying, or attempting to avoid the entire thing, we figure you might need some extra release — especially if you're near a college campus and get to look at "Sexy ___" costumes walk by all night.
Think of our amazing FLASH SALES as an opportunity for some "adult treat or treating" — but it's calorie-free, unlike that candy bar you'll be coveting later. (Actually, jerking off burns calories, so by all means, have the candy bar too!)
Just close your eyes and reach inside our magic caldron…and pick one, two, or all three deals just for you! ALL three discounts get you some amazing top-shelf porn for under $10 a month! 
And voila! 
Talk about 'bewitching' — we have a delicious discount of 30$ off Reality Kings! Unless you've been under a rock, then you know of whom we speak. This porn powerhouse is one of the biggest fish in the sea.
If they seem familiar, that's because both Reality Kings and Brazzers are owned and operated by the same parent company, Mindgeek…that's right: it's corporate step porn!
When you snag your membership to Reality Kings, you score 48+ sites for the price of basically two pumpkin spice lattes… which aren't made of real pumpkin, but when the pumpkin patch is this hot, who cares!
In any case, for all your hot reality porn needs and then some, it's 'good to be with the King!' Today's top adult stars, plus all the newest soon-to-be stars shoot scenes on RealityKings.com. They have thousands of videos already available for unlimited streams and downloads — and new updates roll out every day! If you want high quality hardcore in full HD, then you can't go wrong with Reality Kings.
For the next treat, we are making it so you can get all of Kink Unlimited for 1/3 the price with our discount!
If you're interested in a sexual flavors that go darker and spicier than plain vanilla, Kink.com is the place to be. With over 25+ years in the business of serving the BDSM community and educating newbies, this is one naughty network!
All of your most taboo fantasies and niches are covered across their 22+ sites: feet, rope bondage, spanking, anal, humiliation, latex, gangbangs, sounding, squirting, domination/submission (with both male and female scenarios), and more!
Plus, you can customize your Kink.com experience to show you either heterosexual or gay content — or everything! Kink's content is 100% exclusive — but their sexual philosophy is 100% inclusive, so long as it's safe, sane, and consensual fun!
Lastly, our third Halloween treat gives you a $9.99 discount membership to Trans Angels! That's right: our rate slashes $20 off the price, so you pay $9.99 per month!
TransAngels.com is a newer site that finally treats the shemale niche to the same high-end production values you see with mainstream porn. And these sexy top-notch shemale actresses more than live up to the 'angels' part for sure!
Trans Angels shows the hottest T-girl talent in sexy solo scenes, as well as fucking each other, other guys, and sometimes a wild woman or two. You are basically looking at hot (and sometimes funny) reality porn style scenes where a variety of different fantasies play out.
All the action on Trans Angels is available in full high definition for streaming and downloading. Each movie also has an accompanying high res photo set as well. Since they launched last year, Trans Angels has continued with faithful weekly updates so they have a nice amount of content already — and the new updates are sure to please as well. If you're a fan of this niche, then you know you want to check them out–so why not do it for less?!
This concludes our Flash sale post — but keep checking back here, because you never know when another incredible cheap porn deal is going to sneak up on you…
And of course, have a safe and happy Halloween!