We don't know about you, but Hump Day always seems to make us work up an appetite…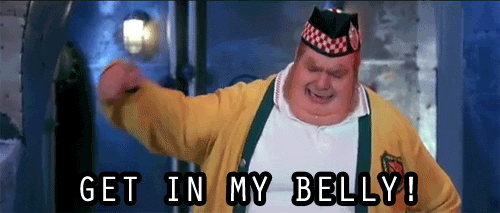 And so when it comes to Thirsty Thursday, well, hydration alone isn't going to cut it. Luckily there's something hot and fresh here at the ready: a discount that lets you get Waitress POV for only $9.95! Yes, gentlemen — lunch is served!
Waitress POV is a brand new site (just launched in February 2019) brought to you by Fetish Network. Now, in the scheme of some of the other things Fetish Network explores, Waitress POV might seem "vanilla." But fans of pick-up porn or reality scenes with a hint of exploitation will love how they explore the time-honored fantasy of taking home that hot waitress–instead of just a doggy bag…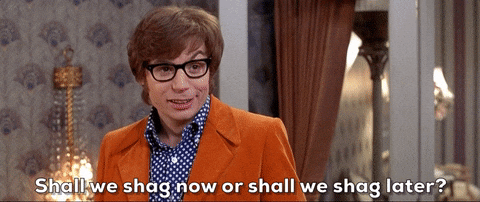 Now, WaitressPOV.com is not *quite* as campy as Austin Powers there, but the ruse is the same. A hungry guy eating alone basically decides he's going to be having some hot teen pussy for dessert…
In terms of the scenarios, it's pretty basic. The girls are offered big tips and incentives for coming to "hang out" with the camera guy/lucky well-fed bastard once their shift is over. Again, if you are a fan of pick-up porn, you'll really enjoy Waitress POV!
The POV-style camera work lets you insert yourself into the action. And what you have going down on Waitress POV is raw and raunchy fun for all!
Videos are 100% exclusive, shot in 4K Ultra HD, and their modest collection is quickly growing thanks to new updates each week.
And if you're hungry for more, you're in luck: this cheap porn deal comes with full access to the one and only, Fetish Network! This means that for under $10, you get 54+ unique and exclusive sites that explore various levels of kink and BDSM through a hot reality porn lens.
Cum one, cum all — and use our discount to feed that raging appetite on Waitress POV! And always cum back to Porn Discounts for second helpings!