If you are lucky enough to have a wife or girlfriend who is sexually adventurous and already enjoys watching porn with you, then bravo, sir–and no doubt you will love these deals!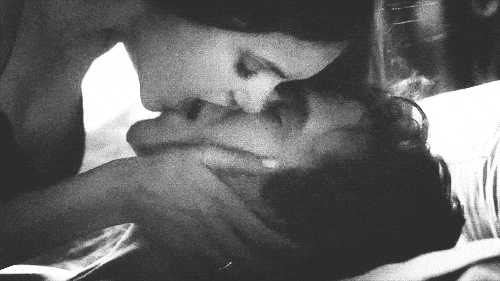 On the other hand, if you have been reluctant to try watching porn together because she might find some things distasteful or "freaky," then do take note: every site we list below is sure to turn her on as much as you!
Just in time for the weekend, here are our Top 5 "female friendly" and couples' sites for those of you out there looking to spice things up–or maintain the heat!
EROTICA X
Depending on where you live in the world, you might be snowed in, or looking at some cold winter nights ahead. Luckily, Erotica X is here with all kinds of sweet, naughty escapes! Brought to you by AVN-winning director, Mason, Erotica X gives you scenes with real chemistry and passion.
You will see today's top adult stars pairing up and rocking each other's worlds. Plus, your membership here unlocks the entire X Empire network — so if you decide to take things in another direction, you can experience Hard X (rough and gonzo sex); Lesbian X, and Dark X (interracial). Use this discount link and enjoy Erotica X and all of X Empire for under $10!
ULTRA FILMS
Our next great deal gives you a lifetime discount to Ultra Films. Now, we've already featured UltraFilms.com in an earlier post — but in case you missed that, we'll happily fill you in on this dreamy European hardcore site.
Ultra Films gives you creative and sensual scenes in 4K 60F Ultra Real. You will not only see couples, but notably a great deal of threesomes (MMF and FFM) and group scenes–so take note if that ranks highly on your fantasy list. Also everything is tagged here, so there are no surprises in case something is "off limits" to your partner. Overall though, this is porn that was truly made for the big screen — but we bet it would be even better with the "right company," so to speak…
SEXART
Next up, we have a way for you to get Sexart for only $19.99 with this discount! Now, if you love to watch great explicit sex scenes, but maybe worry about the wife finding them "trashy," rest assured that Sexart.com is adept at putting the 'art' in the art of lovemaking.
On Sexart, you'll see hot couples, solo girls, and lesbian scenes where the actors connect in wide a variety of sensual set-ups. Imagine quality and camera work here is truly superb; and more importantly, the orgasms are real.
JOY BEAR
Now, get ready to jump for joy because we have a 90% discount to JoyBear.com! Joybear Pictures was founded in 2003 by British film graduate, Justin Santos. Joy Bear is well-known for providing high-quality productions that are all sex-positive and ethically filmed–and yet still have a cool/indie "edge." Think of them maybe as the "hipsters" of porn.
When we say 'hipster' we don't mean granola beards obviously — but the thing is, Joy Bear likes to be "authentic" — the actors here are truly allowed to just be themselves, and they do not edit 'bloopers' or any "human moments" out of the scene, which makes it relatable, warm, and funny…and at least you know you aren't the only couple to go 'oops' sometimes in bed!
It also doesn't hurt that Joy Bear is distinctively "British and naughty" — and prone to dry humor. And why not? The couple that laughs together definitely has a better chance of cumming together!
LUST CINEMA
Lastly, these steamy savings get you inside Lust Cinema for only $4 a month! Now, if you haven't heard of Erika Lust somehow, do yourself a favor and get acquainted…
Erika Lust has made waves by filming story-driven and highly arousing scenes that emphasize pleasure–especially female pleasure–above all else. Instead the 'fuck until the cum shot' approach that most mainstream porn takes, LustCinema.com takes many different user-submitted fantasies and tells you one hot adult bedtime story after another…
Expect to see boy/girl couples, lesbian sex, threesomes, and many other wet dreams cum to life! Plus, membership here gets you access to the entire Stiffia network, so you're really scoring 30+ sites for just one crazy-low rate!
Whether you have someone to watch with or not, we hope these deals delight you–and maybe even lend some perspective. After all: sex in real life is hardly mad race to a cum shot–so it's great to see how some production houses out there are infusing the sex in porn with some much-needed doses of passion, sensuality, and humanity…